Audiobook:
Abraham Lincoln once said,"give me six hours to chop down a tree and I will spend the first four sharpening the axe." If you're seeking success, start by effectively preparing!
Preparation is vital. It's a must!
But how can we prepare … if we lack time management skills?
Some of us struggle to keep up with our time management because we aren't planning accordingly based on our own priorities. What works for you, may not work for your friend but that's because everyone's availability varies.
One of the easiest ways to stay organized is to effectively utilize planners throughout the week based off all your responsibilities.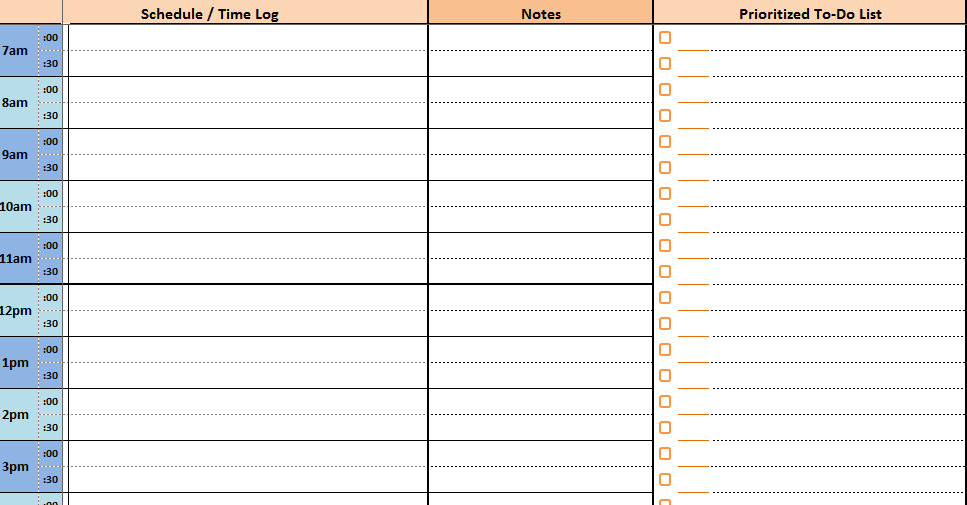 By the way, if you don't like to physically write down your schedule out then use your phone as an alternative! Google Calendar and Calendly are great apps- I'm sure there's a large variety to choose from!
Sidenote: Inserting your schedule through time slots makes the breakdown of your days easier and way more realistic.
Ready for the steps?
Step 1:
Start off by filling in the slots with the times you'll be in class, work, meetings, etc. per week because those times aren't negotiable.
Step 2:
… look at all the gaps you have.
Step 3:
Add time slots for sleeping, eating, and a form of free-time use! You guard these three things with your life lol.
Step 4:
Now look at the gaps again. Ask yourself, "Self, what am I doing with all this free time?"
Analyzing the gaps will help you realize how much time you're actually wasting and what you could be doing with that time. You'll be surprised trust me; when I did this, I was so surprised because before, I would feel like I didn't have time for everything but really, I just wasn't using my time accordingly. I know we all say there isn't enough time in the day lol but that's not true.
I use time slots more often this semester. It's helped me keep up with my classes, work, and other responsibilities. Alhamdulillah for the transformation of my cycle because in exchange, I'm exceeding my expectations of how much I accomplish within a small time frame.
I'm a commuter student so when I come home at the end of the day I'm ready to go to sleep. Therefore, if I have homework to do, I make sure I stay on campus until I get it done. I refuse to come home and do homework on a weekday, it's just exhausting and my brain needs a break. That's why these time slots are handy!
On Friday's, I give myself an hour to plan blog content and postings. On Sunday's I prepare myself for the following week with my planners and looking at upcoming deadlines. Check out my Sunday Checklist down below so you can prepare for the new week 🙂
I know I've only refrecened school but you should plan and prepare for everything! The development of this habit is not just beneficial for college, it's beneficial for life in general.
Developing time management skills will pave a path for your success. Your time management skills will be the reason you're successful or unsuccessful in your mission. Be open to changing your habits for better results.
Last time I checked … we're goal diggers! We thrive and we prepare.
Comment down below your favorite way to make to-do lists! Do you use apps? Do you write it out? Do you just keep it all in your head lol?
Share! You never know how you or someone else could benefit 🙂
Follow me on Instagram & Twitter @awokenbyhadi!
#follow #like #comment #openmindedness #lifestyleblogger #blogger #awokenbyhadi
© awokenbyhadi and awokenbyhadi.com, 2020. Unauthorized use and/or duplication of this material without express and written permission from this site's author and/or owner is strictly prohibited. Excerpts and links may be used, provided that full and clear credit is given to awokebyhadi and awokenbyhadi.com with appropriate and specific direction to the original content.